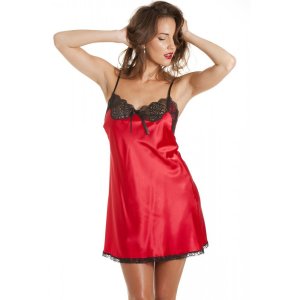 Christmas is the time when we deck the halls with boughs of holly and want to feel sexy inside and out. And sexy does not compromise on comfort as you dish out clothes after clothes, looking for the perfect. Then why compromise with a pair of granny pants when you can try some exciting Christmas style lingerie?
Vintage sex appeal with lace corsets in satin red is cool, the colour of Christmas. The body fitting corset design will accentuate your figure slim down your waist and highlight your breasts. With design inspirations varying from gothic chic to French classic, you can be a perfect Christmas present in lace corsets.
A push up bra is perfect when you want to add that extra flavour in your party dress. With an assortment of designs and styles varying from padded, semi-padded and wired, push up bras offer the best when it comes to drawing out your best assets. Match your red push up with a green thong for a scintillating Christmas time.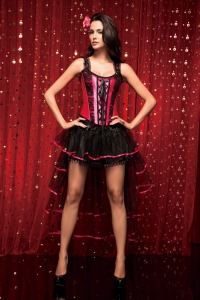 You can try on a lace or a satin chemise which comes with lightly padded bra and thongs to complete the set. This set is a flawless cover up and adds a spark to your usual collection of lingerie. Try on designs in red, green and black colour combinations to set the mood going on.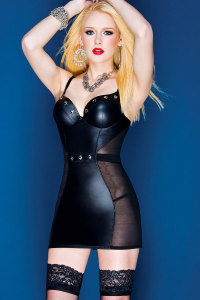 Faux leather lingerie is a rage on the ramps with Victoria's Secret models setting the style ablaze. Faux leather lace bra and thong will set the temperatures during that cold season. The texture of the leather gives a bold look to the outfit as the soft lace and design ensures comfort for you.
Try strappy and wild with the straps in your bra. Wrap yourself up in strappy bras that will take away the boring single straps and create designs on your back and around you with multiple layers of thin and colourful straps. Experiment with styles and colours and choose the one that fits you the best. You can never go wrong with straps on you.