Sri Lanka brings fashion to the forefront as Avirate, a Sri Lankan apparel brand establishes itself as a classy and sensual brand. It may seem unfamiliar to most as of now, but Avirate is well on its way to becoming Asia's largest premium brand, and you should know all about it. Avirate incorporates elements of style and sensuality keeping in mind the needs and expectations of a woman with regard to her body.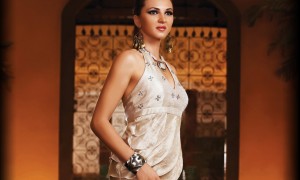 Not only lingerie,but Avirate also produces day and evening wear such as tops and blouses,skirts,dresses, as well as shoes,bags and accessories.It could literally meet all your fashion and clothing needs;you could construct an entire outfit right from the lingerie to the clothes to the accessories! Their collection includes everything right from sensual baby dolls to naughty little black dresses to scarves with exotic prints.The autumn-winter collection boasts of high-fashion designs, bold colours and extremely funky accessories.
Avirate has recently launched a line of resort wear at the Colombo Fashion Week 2012. Unique & edgy designs in bold prints reflected the signature sassiness of the brand while it maintained its poise. And as if this were not enough, Avirate is all geared up for the launch of their latest store in Pune,which is set to open at Kue Bar-The Westin.
The fashion show choreographed by Nisha Harale Bedi will include one lucky winner of the Avirate Real Woman contest who will have a chance to walk the ramp with the celebrities. Other celebrities who share a passion for fashion and will be attending the event include Archana Vadnekar,Priyanka Shah and Chahat Sabaji.
After major success in the cities of Bangalore, Pune,Chandigarh,Jalandhar they are all ready to open in New Delhi, Mumbai, Goa, Ludhiana, Chennai. So if ever you're in one of these cities, do check out their stores!