The fall season has already made inroads into October, and the entire world observes this month as "Breast Cancer Awareness Month".For decades breast cancer has been an enigma to medical researchers and scientists worldwide. It is alarmingly rising in developing Asian countries. According to GLOBOCAN (W.H.O) reports, an estimated 70,218 women died in India due to the disease in 2012. Even more alarming is the fact that there has been a considerable age-shift in the cases of breast cancer noted in India. From the post menopausal age group of 50-70 years, the most dreaded risk today is to the age group 25-40. Recently breast cancer has also been reported in men shattering the gender specific concerns.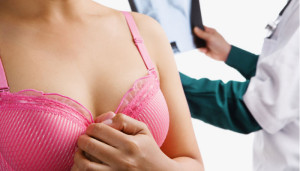 Breast Cancer runs in many families and is passed on to generations. There are genetic defects discovered in the patients who carry mutations in genes named BCRA1 and BCRA2 that produce proteins which provide protection from cancer in normal women. Hormone Replacement Therapy (HRT), exposure to chest radiation, obesity, alcohol intake, birth of children after age of 30 and the use of DES (diethylstilbestrol) by women to prevent miscarriage after 40 years of age, have been noted as the potential causes that triggers breast cancer in women.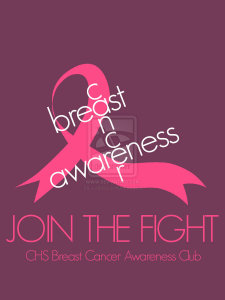 Claims that under-wire bras compress the lymphatic system of the breast, causing toxins to accumulate and cause breast cancer, have been widely debunked as unscientific.
Women must undergo mammogram screening early in age to detect any signs of cancer. Most campaigns raise funds via charity as breast cancer research needs heavy financing. Pink Ribbon NGO's activities in India like "The Pink Initiative" is very active. The breastcancerindia.net carries research on national level. Elle in association with Ogaan Cancer Foundation was recently proactive in the breast cancer awareness.
Events associated with this awareness have already kicked off full-fledged in India. The media captured celebrity star Milind Soman campaigning for breast cancer awareness in the Millennium City, Gurgaon. 'Pinkathon' held on Sept 14 saw denizens of Delhi, Noida and Gurgaon running for the cause. A similar event on September 16 was observed in Hyderabad when Osmania University students walked the "Walkathon" in support of the awareness campaigns and research work on breast cancer. As the world generously opens up its arms to this cause, let everyone of us pledge to work in unison with the support groups and strive to eliminate this dreaded cancer forever from the world.