Dripping ice creams, dark sun glasses, and big wavy hats; when you start seeing a lot of these on the roads, you know that summer is here. Slowly taking over the chill of winter when the sun starts creeping up the sky line and shines brightly over the city, you know it's time to pull out all the cottons from the closet again. The season of the heat and sweat is back. But don't worry, Unhooked is here to help you overcome the scorching sun with the best lingerie for the season.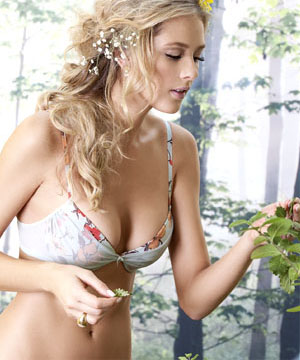 All of us know the magic fabric of summer – Cotton! This fibrous material is ideal for the season, thanks to its quality which allows air to enter and absorb sweat. You might think it is ideal to go braless this season, but believe you us, wearing light cotton undergarments can actually help you stay more comfortable and cool. It's a common misconception that cotton bras offer no support, and that they are very boring. However, this has been proved wrong with the fashion changes of recent times.
A cotton bra with a good elastic support or underwire support will be no different than any other bra. While buying 100% cotton bras, just try the bra before making a purchase as there could be a difference in size requirement.
Everyone knows floral prints are the high point of every summer. Bras with exquisite prints and flowery designs are very attractive and highly feminine. You can also pick them in cool breezy colors like a light green or a sky blue or the ever popular baby pink. Even whites are spruced up by purple or yellow designs. You can even take this opportunity to try out your own prints and designs on your white bras. Creative liberty is all yours!
Other fabrics that you could try out this season are silk and linen which you can find in good exclusive lingerie stores. These fabrics give a very rich look and have qualities similar to that of cotton.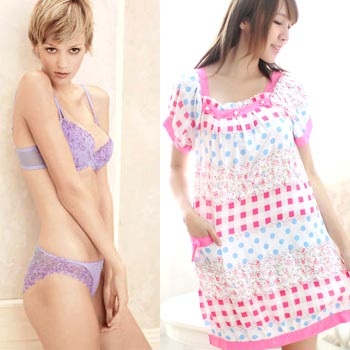 Look out for the new summer line launches to be made by a good number of both local and foreign brands. The spring summer collection is sure to be launched under the bright shining sun. Cool fruit juices and dark shades are not the only ones that will keep you cool this summer, beautiful lingerie too will keep you cool!
Here are some of the international and national brands which have already launched their hot and sexy spring-summer collection: store.paindesucre.com, pinterest.com, www.gossard.com, prettysecrets.com, uk.triumph.com,