We always suggest what to buy and educate as to how to buy; this time we tell you the raid spot. Unhooked brings for you the biggest sale of the season.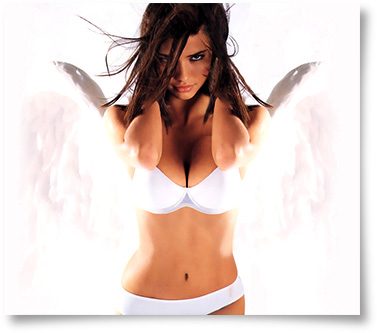 World's top lingerie brand Victoria's Secrets has its massive sale going on, clearance and season's sale. Considering the brand's stature, you can rest assured about the fabric and their make. There are a variety of 'Sale and Specials' that you can find online on victoriassecrets. The wide variety ranges from 2 for $49.50(Rs2673) in bras to 7 for $26(Rs1404). I mean 7 real pretty and printed panties just for Rs1404?? We couldn't believe our eyes when we saw the sale online and we all instantly plunged into it. The collection indeed is a 'wow' range. The panties available are hipsters, thongs, bikinis, boyshorts and Low-waist Cheeky hip huggers. The prints range from the pretty floral to logo based prints, cat prints, stripes, bright plain colours, electric prints, lace and much more. These are definitely a must indulge range for all you beautiful women out there.
We invest more or less for around the same numbers in retail stores, then why not get something that is worth it and of course, body loving. Life's too short to wear boring lingerie. So go on and start indulging your senses in the finest lingerie worldwide and wear it like the Angels do.