We know about padded bras, push up bras and under wired bras; but what is this Joey bra? Just like a kangaroo with a pouch, it's a bra with a special storage pouch. A small pocket is attached to the side of the bra at the wing. A bra with this side pocket is called the Joey Bra. This ingenious product was developed by Mariah Gentry and Kyle Bartlow, students of the University of Washington. They claim that with the Joey Bra, one will never again lose any of their valuables.
This concept is not new to us. We've all seen our desi women pull out small change purses, phones, keys, cards from inside their blouses. This is just the modern version of it, only safer than the desi version. Though we might not exactly be comfortable to whip out things by digging inside our clothes, it is a very safe option to carry around some valuables without having to carry along a purse.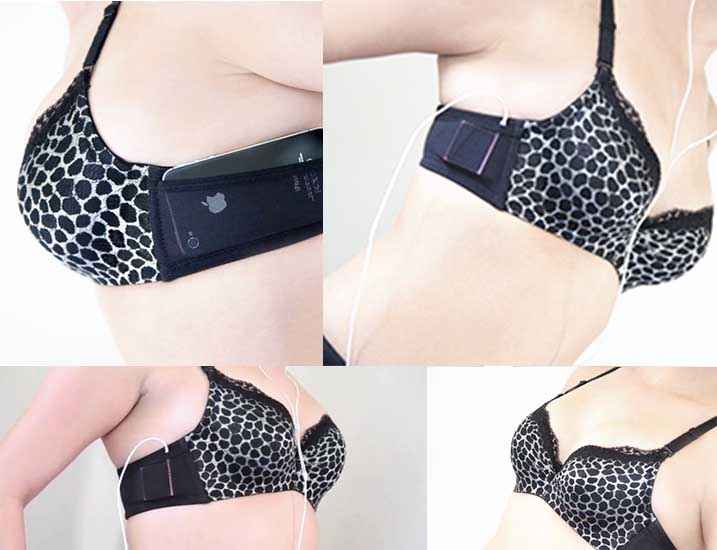 The Joey Bra can be used for carrying various things like a house key or a bill etc. which you won't need through the day. You can also use it to store maybe a tampon or an identity card. It is also very useful to keep your I-pod in while going out for a jog. The elastic pocket will ensure that your valuables are safe and you will be tension free.
This invention is sure to be a hit among Indian woman given the safety quotient of our cities. One can safely take home credit cards, phones, any important bills etc. You can even use it to keep your precious jewels while travelling by local transportation.
These bras are not yet available in local markets though they can be sourced from its creators through their website . This is sure to be one of the biggest and most followed trends of the year. The concept is certainly going to expand multi fold and it is expected to become a standard feature of all bras.
So, are you going to get one too? Share with Unhooked, what you think of this bra!