Getting the perfect size and design of lingerie is as important as getting a well-suited dress. Stylish and sexy lingerie designs not only make you look svelte but also boost up your confidence. You need to dedicate a separate section of your wardrobe for lingerie. Make a list of items that you actually require as this helps you to fix up the overall budget.
Deciding Factors
There are two main factors that you need to consider before you go out to shop for lingerie. Your requirements are best known to you. So, your shopping should revolve round this. Whether you shop for items like bras, panties, corsets or other under-things, make sure you do not compromise on the fitting and comfort. The other factor that only you can decide is the monetary aspect. Assess your income and expenditure carefully and set aside the amount that you can afford to spend on lingerie.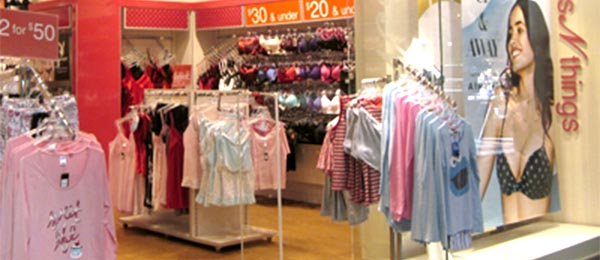 How to Select
Lingerie is meant to give your body a good shape and flow. For this, you need to understand your body type and bust size accurately and shop accordingly. Ill-fitted lingerie is extremely uncomplimentary.
Buy your lingerie in accordance to the type of outfit. A regular strapped bra can never be teamed with a strapless dress or a one-shoulder dress. Try out the items before you select because it gives a clearer idea about the fit, comfort and design. Make sure that the fabric used is of premium quality and the stitches with closed ends do not hurt you.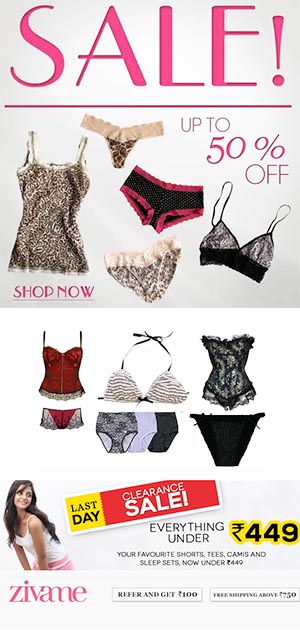 Buying Criteria
There are innumerable varieties of lingerie available in the markets ranging from affordable collections to high end branded assortments. Although cheap lingerie helps you manage your budget, they could be inappropriately designed and be made with inferior quality fabrics. A better idea is to keep a track of annual sales and clearances of retail outlets and branded shops. This way you get supreme quality lingerie at reduced rates that help you to balance your budget. Check out malls in your local area for discounts. However, do not stick to branded outlets. Visit independent stores to see if they sell your size and make. Check these budget outlets for better and affordable purchases.
You can also search extensively through different online shopping sites that have a huge display of lingerie and the prices are really low. PrettySecrets.com, StrapsandStrings.com and Zivame.com are great choices.
Finally, when you find a store that sells affordable lingerie, stock up. Choose different styles within your budget so that you save money for the rest of the year.