Caring and Loving your Lingerie is as important as caring for your  clothes.Unhooked gives more ideas for Drying and Storing your Lovely Lingerie in a pampered way.
The type of fibre in your lingerie allows for specific ways of washing and drying that ensures their safety and longer life.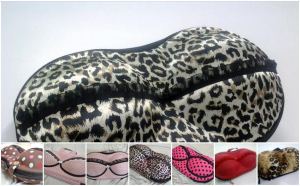 Cotton can handle hot temperatures.
Chlorine bleach can be used for 100% cotton whites whereas color-safe bleach is recommended for dyed shades.
These can be dried or ironed on high heat.
Microfibers such as acrylic, nylon and polyester can be machine washed on cold to warm temperatures.
Silk & Rayon need to be dry-cleaned. Some rayon can be hand-washed with cold water. Spandex can be hand or machine washed in warm water.
REFRAIN from using chlorine based bleach. Nowadays markets are swarming with lingerie friendly detergents. You may find one in your next visit to the nearest supermarket.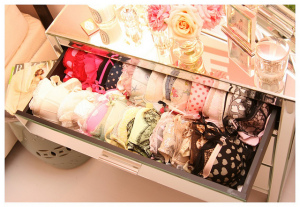 Storing lingerie in a proper way is also important. Never invert one cup of bra into another as it could destroy the molding making the cups bumpy. Jetsetters need to get themselves a 'Bra Travel Case' or make sure that you pack your molded-cup bras the last. Stack them one on top of each other and stuff the cups with panties to restore their shape.