Since the last four days we have been talking about Myths related to your lingerie, has it actually made any difference to you? Were these the myths you have been consciously or unconsciously following all your life? We hope that you now have a deeper insight about lingerie. Today, Unhooked presents the last part of Common Myths about Lingerie – Part 4 for you.
Myth 1:White inner pånts with white pants and skirts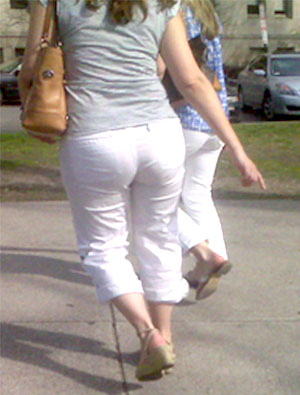 What do you think is the right colour for panties to be worn underneath white pants and skirts? 9 out of 10 would say 'White', but that is actually wrong. A crisp white inner pant under stark white pants or skirt will display your inner wear more brightly. It would make the panty line more profound. So the right thing to pick with your white pants is beige, nude or skin coloured innerwear if you don't want eyes to stare at you.
Myth 2: I am abnormal because my boÖbs are not the same size
Have you ever noticed while buying your shoes that one foot is slightly bigger than the other? Do you feel abnormal about it? No, right! Then why boobs!? 80-90% of women have one breast bigger than the other. So, according to the myth you believe in, only 10% women in the world have same-sized breasts. So, you fall in the majority category – which should make you feel pretty secure, shouldn't it?
Myth 3: Sexy Lingerie Must be wõrn only for the Partner's Pleasure
A lot of the people buy the thought magazines sell, that good and sexy lingerie must be worn for your partner's pleasure. But think about this new idea that we give you:


On a holiday, choose your favourite and most sexy lingerie, a camisole, and a satin robe from your wardrobe. Make yourself look as glamorous as you can and do all your favourite things like listen to music, eat yummy chocolates, watch movies or anything that gives you happiness. You will realise that you have never felt more confident and sexy about yourself. This kind of lingerie has the ability to outpour femininity and seduction from the hidden corners of your personality. Feel it and enjoy it without a partner too!
Myth 4: Maternity Lingerie Is Always Dull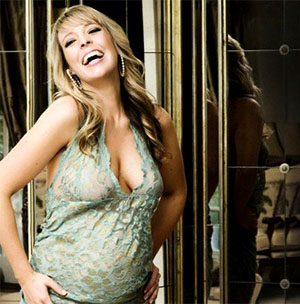 Getting pregnant does not mean that your own world has ended and that now you will only live for your child. In our country, the pregnant women usually think just like this but you need to broaden your mind-set. While you are pregnant, you dislike the way your body bloats up, so now is the right time to soothe yourself a little by wearing good maternity lingerie that not just gives better shape to your body but also makes you like it.
Myth 5: Men Do Not Know Lingerie
Most women think that men don't know anything about lingerie, at least in our country. But with the recent Valentine's Day gone, we are sure that trends have changed. Today, men do spend some time on not just thinking about the lingerie their partner would look good in, purchasing it for her. This open-mindedness can actually groom your relationship as a stronger one.
With this, we come to the end of our Common Myths about Lingerie Series. We hope that this series will help you break free from the ancient myths. Remember to let yourself try out new and different things. The world of Lingerie is full of surprises! Continue reading www.unhooked.in to explore this fantabulously sexy world!