Hardly anyone remembers today that lingerie in the bygone days were nothing more than bare essentials.
Those were entirely different times when lingerie and intimate apparel was a taboo word and a hush-hush topic among ladies. Present times seem to be a giant leap from ground zero. Your grandmother or sometimes even mother would never have imagined that once a neglected piece of garment, intimate apparel would command an essential place in your wardrobe. A joyous revelry of color bursts has added a zing to the lingerie, making it ultra-fashionable.
Today ladies indulge and delight in color expression. The trending colors for Autumn/Winter 2014 and for 2015-16 are bold, gradually moving from slender, diaphanous shades to more intense and stronger splash of colors. In some places classic tones are highlighted by audacious shades. Even the solitary black has evolved as tinted with color.
The season calls for ethereal neutrals, Caledon shaded greens, phosphorescent bright or neon shades and ceremonial reds. On one hand the colors tend to be really rich and warm, on the parallel less loud colors are in. Pale pink is one of the trendiest colors featured on catwalks this autumn. It is best suited for a sun-kissed complexion. Orange reds are good for pale skins and frosty- grey is a cherished by all.
Interfiliere Paris has defined its color palette for autumn/ winter 2014 which is themed "EVOLUTION".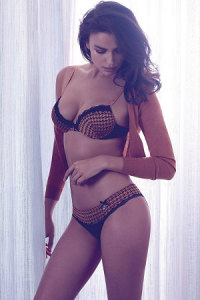 It features shades under four broad divisions-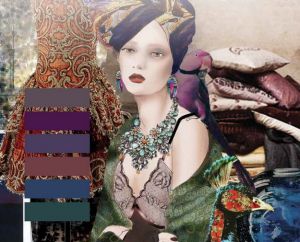 1. Silence (pastel shades), 
2. Oxidized (brown, rust and bronze tones), 
3. Sumptuous (dark and lighter shades ), 
 4. Playful (a burst of bright tonic colors).