Bad lingerie never fails to embarrass and often leads to discomfort. Browse this topic on the net and search engines will throw up numerous embarrassing lingerie stories.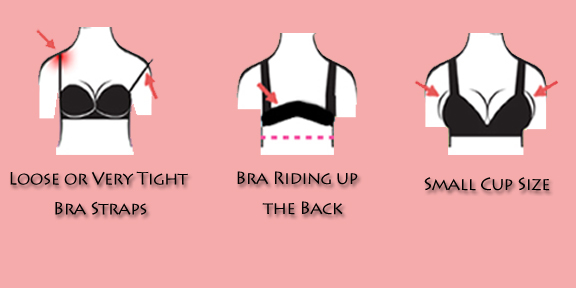 For example: when in the gym sometimes you have to focus more on keeping your assets in place than exercising. Fancy lingerie under your exercising attire to catch that hottie's attention, is actually doing more harm to your body than good, instead, opt for a good sports bra. Another place where women tend to play up their lingerie would be the mall. Imagine, all dolled up with forty bags in each hand and suddenly the strap of your bra decides to pull off a prank and starts sliding down your arms. Oops! Now drop your bags, pull up your strap and painfully gather your bags again.
Wearing a loose bra might lead to your straps sliding over your arms or hooks coming undone. However if it is a very tight one it can make you very uncomfortable.
Here's what you need to do. While shopping for lingerie, take ample time in the trial room. Go for reputed lingerie brands. The established brands have the best collection that one can get and their lingerie is comfortable, stylish and of good quality. Some lingerie stores that have knowledgeable sales assistants will also help you get the right fit. Stay abreast of the latest in lingerie so that you can always try something new that suits your body. The only place where you can get your daily dose of lingerie is by visiting Unhooked everyday!