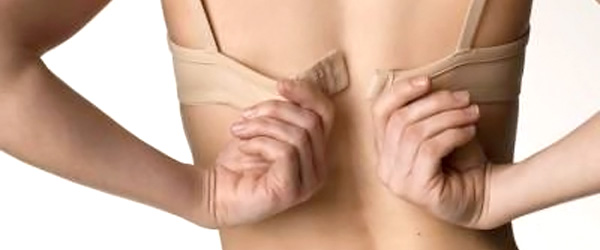 Don't you just hate it when a great bra becomes a bad fit all of a sudden, especially when it was one of your favorite and best bras? All of us have been there and felt quite helpless at this stage. The best weapon to finish off this problem is right here: Bra Extenders.
Bra extenders are literally an extension of the bra hook. These extenders have multiple rows and columns of hook and eye sets. They can simply be hooked one end to the eye part of your bra band, the other to the hook part and be adjusted according to your need.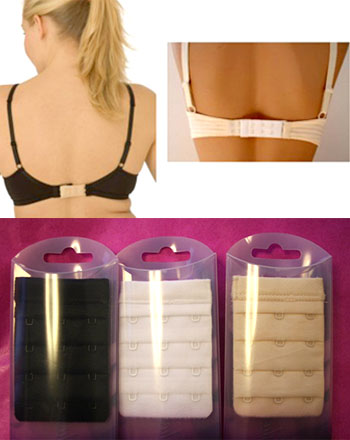 Regular use bras last for a maximum of 6 months time. Wear and tear makes the elastic stretched and lose its perfect fit. Here is where bra extenders come in handy. They are also a blessing in times when bust size changes, like pregnancy, or weight gain due to other reasons. Instead of discarding your existing set of bras, you can use bra extenders to re-use them for a better fit. One might experience frequent changing bust size during the time of periods as the breasts are more sensitive and fuller during this time. During such spells, the cup size change is very minimal and only more band length is required, whose need is full filled by these highly effective bra extenders.
Bra hook extenders come in different colors, different number of hooks etc. One can purchase them according to the bra color and one's personal requirement. They can be bought off the rack in dedicated lingerie stores or you can buy them off the net from websites like www.motherhood.com, www.urbantouch.com, http://www.strapsandstrings.com, www.zivame.com etc.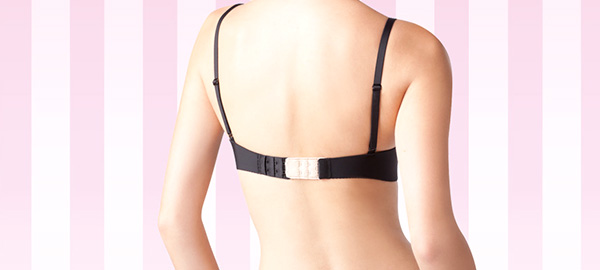 Now even your old bras can stay youthful and fit perfect since bra extenders are here to breathe life back in to them. This way, not only do you save on new sets of lingerie but you can also keep your favorite bras with you for as long as you want. So isn't it literally the re-birth of an old bra?