(It is 11:56:00pm, only four minutes left for your undercover mission to commence). Determined, you are going to go all out tonight. With a few minutes to spare, you touch-up the amber hue on your lips and flutter your eyelids, a quick rehearsal before show-time. The clock has struck 12 now; you drop your robe and walk towards him in Under Cover Lingerie's corporate attire.  You are the boss now, so you decide his appraisals. Make sure, you make him work hard for it. *wink*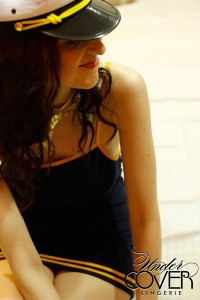 Yes, ladies a new dimension in lingerie has hit Indian shores. This brand compels you to go undercover as if on a secret mission of bringing the spark back in your relation. Under Cover Lingerie is your answer for ditching plain old lingerie sets for quirky costumes and tantalizing unconventional sets. Whether you have a motive or if you're in the mood of just having some plain fun, then place your bets on this brand. The best part about this whole venture is that you can shop this brand from the comfort of your home. Yes! Hail Oh mighty e-commerce portal, is what we all have been saying.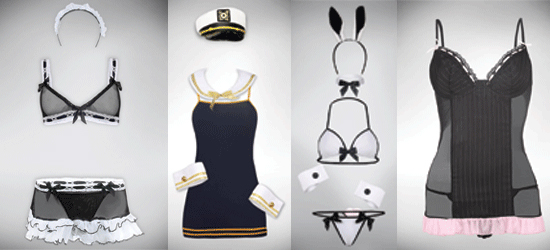 For the uninitiated, Under Cover Lingerie provides the confident Indian woman with lingerie and sensuous nightwear options. Browse through their array of Costumes, Baby dolls, Corsets, Bras with matching bottoms, Panties, Stockings and Swim wear. For a seamless shopping experience, the website has put in a place a quick checkout, facility for tracking orders and discrete packaging in their Under Cover Lingerie signature boxes.
If you ask us what we liked about Under Cover lingerie? We will have to say the universal occasions the website has categorized its products into. It clearly helps the buyer to dress for the occasion, if you know what we mean! Being Lingerie Lovers, there is nothing wrong in buying some fun pieces that can instantly turn a mundane affair in to something very luxurious.  Fun is always a good thing to have in any relation. Right?
Do share with us your reviews about Under Cover Lingerie; we would love to hear them. Also, if you have shopped with Under Cover Lingerie do narrate your shopping experience. Don't forget to mention your Order Number!