The swimwear season is here. For all you ladies waiting to bejewel the beaches and pool sides with your trendy swimwear, this is the time to get in shape. The fashion cycle seems to come a full round and we're now going back to our retro high waisted swimwear. The new-old fashion trend is the latest thing on the fashion block and it already seems to have caught up with the fashion buffs.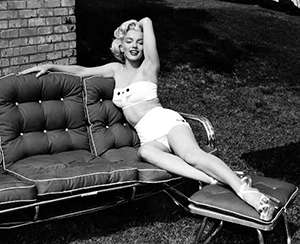 The 1950s classic trend has become a part of all the latest collections. It was the style rage started during the age of Marilyn Monroe and Ava Gardner. The high waist highlights the torso and gives you the long legs illusion advantage. Almost all the brands have updated their collections and this is a definite part of it. A few of the niche brands housing this style are Guess, Chloe and Forever 21.
This style is the best for curvy women as it helps cover your mid section and offers added support, it sure highlights your curves. It helps the slim woman show off her legs and adds a retro fun touch to the petite woman. It gives a classy yet sexy look. The biggest advantage of the high waisted swimwear is that it suits almost all body shapes and hides those extra flab. It will give you the confidence to pull off any kind of swim suit that you like.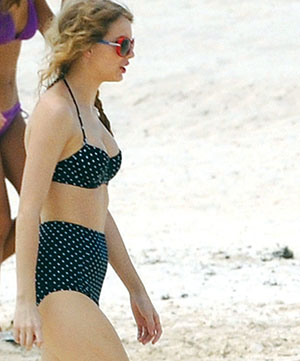 Irrespective of it being a two piece or a one piece, this style showcases the sexy torso. Complete it with a sexy fun cloth around your hip tied diagonally, floral flip flops and lots of sun block. It's the ideal beach wear style. Be prepared to see a lot of it around this season. Have fun in the sun and water this summer… flaunt your body with the new swimwear trend