Though it's not easy to maintain your lingerie as beautiful as the day when you bought it, however it's not an impossible task too. One should take care of their lingerie in a way they take care of other garments. To get most from your newly purchased intimate apparel,make sure that you follow the manufacturer's instructions. As bra, panties and other lingerie items are made with delicate fabric, make sure you treat them delicately. Lingerie is beautifully designed to make you feel good as well as to enhance your body with proper comfort, support and shaping. However, to maintain all these features in your lingerie for a maximum period, one should always take a good care of your lingerie.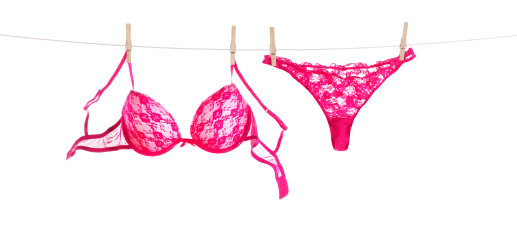 It is always recommended to hand wash lingerie and never wash them in a washing machine. Every lingerie has an elastic material made up of lycra that enhances the support of lingerie. If you put lingerie in the washing machine, it would get stretched and would spoil the elasticity. Even after hand-washing lingerie, dry it by laying it on ground in an open surface. In case of bras, make sure you use the hanger to keep them for drying. Always remember to wash dark and light fabrics separately. Extra care should be taken while washing lingerie that is made up of silk or woolen material.
Remember if you take care of your lingerie, they will take care of you!