There are many reasons to buy lingerie this festive season – the new year, discounts, releases of new lines, change in your own size due to the excessive eating this season, etc. etc. But what's the one reason that remains valid all year round? Simple, the fact that it makes you feel great! That rush of happiness, excitement and most of all the confidence that comes with looking good give you a great reason to buy lingerie any time of the year.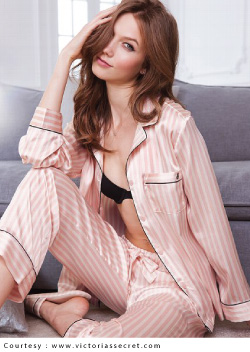 In a survey conducted among women of age group 20-40, over 85% said purchasing and wearing good-quality lingerie gave them a feeling of self-confidence. The pride of owning good quality inner-wear can be encouraging, and make you feel absolutely fantastic. Many women tend to skip the opportunity to purchase new inner-wear thanks to the comparatively higher prices. Try, however, to see it as an investment in yourself. You might think it's just inner wear and it isn't going to be noticed. But believe you us, your outfits, only when combined with the right inner-wear can look right. The right lingerie compliments the shape of your body and your outfit. It has the power to make an ordinary look, extraordinary.
Drop us a comment and share with us what makes you feel "I'm sexy and I know it".