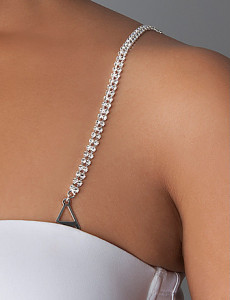 FOR TOO LONG WE'VE BEEN TOLD TO COVER UP
CONFORM AND BE COMPLACENT WHEN IT COMES TO OUR BRAS
FOR TOO LONG WE'VE HELD ONTO UGLY BRAS, SCROUNGY STRAPS
THE TIME IS NOW TO MAKE A STATEMENT
THE TIME IS NOW TO FREE OUR STRAPS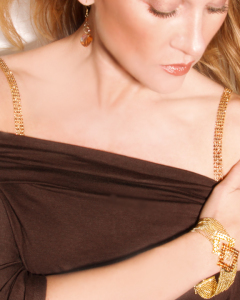 It's time you go neon, floral, lacy, jewelled, polka dotted with bra straps as the emerging trends in clothes are highly demanding for them.
You surely would try halter pattern straps that adds a tad bit sensuous feel to the outfit.
There are even rhinestone and beaded bra straps to really dress for an off-shoulder shirt or dress.
Interchangeable bra straps are the most convenient for you to grab a hand on while moving out for a party or an occasion.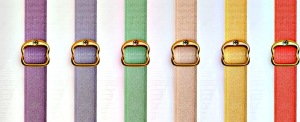 Sheer tops or a semi-sheer fabric is a perfect way to show off your straps, this is the best way to look sexy and that isn't too revealing. For a sexy yet casual look, a basic tank top with a bra in a contrasting color give an eye-catching look making it a fabulous way to show off your straps.
No matter what you are wearing, make sure that you are trying on some different types of Straps and also Show them Off!!
Where to Shop? All retail stores keep such trendy detachable straps.
Log on to: www.Zivame.com to shop for more straps online and make your Lingerie wardrobe colorful.