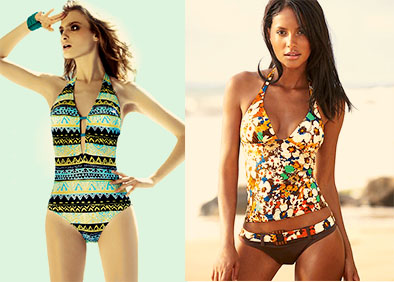 With the times when lingerie was considered to be a taboo to even talk about or have discussions over is long gone and with them has the boring faded colours with no prints. Unhooked unveils the wildest and the most interesting prints in this season

With the set in of summer and the nice warmth and humid climate around eyes should be given some consideration from seeing only white or pastels. There are great bold and sexy electric, animal, geometric, celestial and earthen, psychedelics and oceanic prints that have stolen maximum lingerie ramps and beaches this season. Most designers and brands have come up with these alluring prints and shades in lingerie as well as clothing this summer. Apart from these there is logo/catch lines printed lingerie that work as one of the kinkiest ones. If one needs to make a good investment in lingerie, these are definite must-haves as these can be worn in any season but are an ace in summer and autumns.

Then there are some nice shades in colours that one can bring in their wardrobes to flip and flaunt such as the neon, fluorescents, lemon, orange, sizzling electric red, nude pastel shades etc. which have kept the age old fashion of plain colours yet look hot. Plus for the summer heat, these help you more as they reflect the heat and not absorb it. What could be much better than what you already love surprising you more and of course cool the heat down for you?