The way our bodies are made, is all a work of art. There's absolutely nothing to be embarrassed of or feel shy about your body. Unhooked brings to you the solution and help for some of the basic reasons for discomfort amongst most women. There are many women who have an oversized upper breast. There's absolutely nothing wrong about it. In fact that's the kind of breast that looks youthful but in case you're wearing the wrong kind of bra then it can even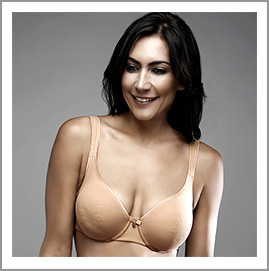 make your breasts look too saggy. Many people think that that's a deformation but that's a complete fallacy. As there are many tissues in our body, like wise there are many tissues in the breasts as well; just that in the women who have oversized upper breasts there are more tissues on the upper part than others. Thus this makes the nipple to be positioned way lower beneath and that's the very reason most of the women having such breasts are very self-conscious.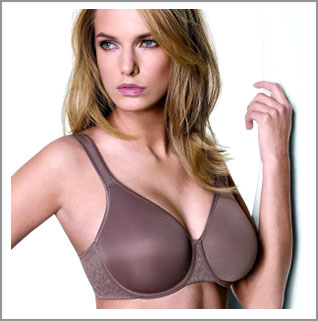 There's absolutely nothing to worry about this. It's just that you need to know what are the right kinds of bras that one should wear for their particular breast type and the problem gets sorted. The apt style of bras for this breast type is the strapless bandeau which makes your vitals look really fresh and youthful. You can also try the full coverage bras that would completely cover your entire breast and makes it look really great and avoid the double boob syndrome. A very good option would be to use nipple covers that are generally available in intimate wear retail stores. There are bras with thin layer of foam in the cups of some bras called contour bras. These help cover the lower apex of your breasts and prevent them from looking too saggy.
Some of the major don'ts while wearing bras for women with oversized breasts are avoiding the low necklines bras and demi-cup bras. Wearing these bras is a free invitation for a double boob syndrome. Many people think that wearing a minimizer bra helps in this case but sadly it really doesn't. Minimizer bras do not compress the fullness of your upper breasts as you would want them to. Instead they minimize the lower portion wherein the upper breasts are bulged. These are some bras by wearing which you don't want to have a wardrobe malfunctioning. So take these little precautions and keep your vitals fresh and be proud of your body!!