Intimate apparel is one such piece of clothing that cannot be worn wrong. There are certain things that most people overlook and there's a lingerie malfunction. The best way to avoid this is by knowing what the errors are and avoid them. Unhooked brings to you the mostly occurred lingerie malfunction, so one can swear never to repeat.
Slipping straps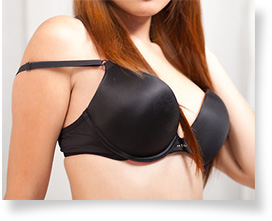 One of the most embarrassing moments when you are out all dressed and this happens. The bra straps falling off are a clear signal that you aren't wearing your bra right. Two major for this being: 1.One not wearing the right size of bra 2.One not having adjusted your bra straps to proper fit
To never let this happen, the simplest way is by wearing your bras right and adjusting your straps. In case you wear your straps too loose to not have strap marks on your shoulders, you can use bra pads that go under your bra straps right at the shoulder where they seem to dig in. These help your body by keeping away the rash marks as well as give nice smooth support to your bust and keep the straps from slipping
Sheer bra under a see through top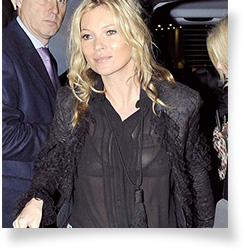 The sheer apparel is definitely on a huge high on the fashion front, at the same time the king of wardrobe malfunctions. When wearing a sheer blouse, the biggest to-not would be the absolute no-no towards the sheer bras. As they say you never mix two of the same kind together. This becomes an ultimate disaster when because of wearing a sheer bra and a sheer blouse, your nipples show up. This has been one of the highly caused wardrobe malfunction in the Hollywood off-late. So in case wearing a see-through blouse, remember not to wear a sheer bra.
No bra under a see-through top
While wearing a see-through top, one major issue is that people think it might be oh too cool to just flaunt your entire body. Flaunting your curves is okay, but wearing see-through clothes and no lingerie at all makes it almost as good as wearing no clothes; a definite wardrobe malfunction. Always refrain from this. This is one such malfunction that not just flatly looks bad but it definitely is a disaster on the fashion front too. Instead when wearing a see-through top or a sheer blouse, just wear one of your pretty bras that you can flaunt through the blouse at the same time this would make for a great fashion statement as well.
Flaunting panties definitely started off as one of the coolest hip-hop trends that took the world for a ride. But visible panties, unexpectedly, is a symptom of wearing wrong panties under the right clothes. For example wearing a dress which is sheer towards the bottom or has an only lace work towards the hips, one must never wear a G-string or a thong under those clothes. Wearing good trousers and a G-string under them which appears due to bending is again another very bad lingerie malfunction. To avoid this always wear fuller underpants with trousers and the see through bottoms. Also never wear very flashy underpants with very light coloured or transparent bottoms.
Always remember these little tips to avoid any kind of wardrobe malfunction. Keep glued to Unhooked for more such tips and tricks.