Continuing from the Part 1 of Lingerie Malfunction to keep you posted and save the women folk from fashion disaster caused due to lingerie malfunctions.
Extra Tight or Loose Bra Cups
Another very common lingerie malfunction is this one wherein people do not wear the right sizes of bras. The right size of bra means the band size plus the cup size perfectly fitted is the right fit of a bra. Well when the bra is worn extra tight, it can cause a double boob syndrome or an under boob syndrome. One definitely wouldn't want any of these which look absolutely obscene and at the same time extra tight bra tends to kill the breast cells thus causing major breast issues such as breast cancer. Wearing loose bras tend to make your breasts saggy over a period of time and give absolutely no support to the bust.
Colour matters big time under Light Fabrics
There are two big don't for light fabrics, number one, never be rough while wearing light fabrics as they tend to tear if used harsh. Number two, you can never wear too flashy bras under light fabrics. Colour might not matter in lingerie for a regular day out wearing a pair of denims and a t-shirt but when wearing light fabrics, you need to be more than careful as they tend to show the colours off. Such as, under a light fabric in a black colour you can never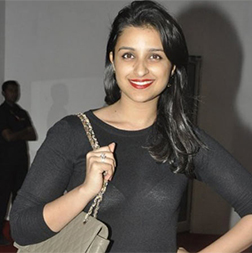 wear white or any flashy colours. You either wear a pastel shade or a nude bra within. While wearing a lighter shade of a light fabric, you can definitely wear a pastel shade of bra or a red or a pink but don't overdo because the line between sexy and vulgar is very thin. So stay safe and wear sensibly.
Visible Nipples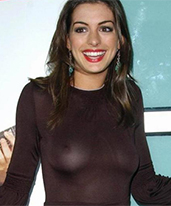 Some things never looked good and never will. This is one of those. Nipples visible through your blouse are not cool. It is one of the most embarrassing moments. If one doesn't want to wear bras, then at least wear a nipple cover with the help of which you can save yourself the embarrassment as well as be as free as braless. Now it's you who decides what you'd go for, nipple flaunting or a sheer braless at the same time unembarrassed.
AVOIDING KNICKERS SHOW OFF WHILST GETTING DOWN FROM A VEHICLE
Every girl loves wearing skirts or short dresses occasionally but there's one little issue that follows this. When getting out of a four wheeler, one needs to be sure to slide down and keep their legs definitely glued together as there's always a chance that people outside might get a peek-a-boo of your panties. You definitely don't want to take this embarrassing situation on. So the best way to avoid this is either be a bit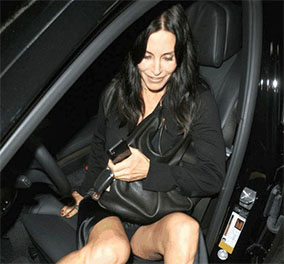 conscious while exiting a vehicle or wear a pair of skinny shorts inside.Well ladies, you'd have been perfectly dressed with the best of everything but there's always a slip between the cup and the lip. So better safe than suffer. The sexiest thing in a woman is always her confidence and a good sense of humour, so carry a great smile and a very pleasant attitude. You'll be greater than gorgeous.