After a long time, we're running this section again. People still have various problems with particular lingerie as there are still are some myths about them. With the intention to clear out those myths Unhoooked brings for you the reasons and clearance of the fallacies.
1. Push up bras makes one look heavy on the top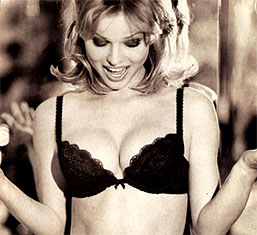 Many people have this notion that push up bras aren't meant for people with fuller bust or even those with a very decent and nice bust. This is not true. All that a push-up bra is that it gives a good lift to the bust. It's not the same with simple bras that at times on some clothes make your bust look saggy and gives you that old look. Such as when wearing one-pieces or a skimpy top or a saggy loose shirt, you would want to look firm on your bust since it becomes very obscene when the bust looks saggy. Push-up bras just give a little lift to the bust to give it that very natural yet upright firm look. SO it's a fallacy that push-up bras make people look heavy on the top.
2. Padded-bras make people look fat.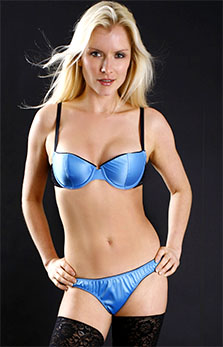 One huge misconception that's there in most people is this one. Padded bras are just meant to give a big of volume since there are some dresses which are meant to look a bit bustier. Padded bras just give a little volume to people's bust so that they look in shape and in proportion with their bodies. As a matter of fact most padded bras just give a good shape to the bust since their cups are very firm. These bras go well with most evening outfits. So a padded bra is a huge help to those young ladies who aren't very confident due to their comparatively smaller bust size. This bra helps increase their confidence level and at the very same time they look very attractive and sexy. So there's no such thing that a padded bra makes one look fat.
3. T-Shirt bras and sports bras cause breast cancer.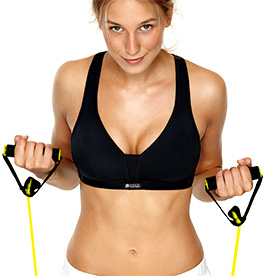 We did cover this point of Myth in one of our earlier posts, but that was with regards to underwire bras. Since people think that T-shirt bras and sports bras too cause such problems, we had to bring it up.
People wear t-shirt and sports bras so tight that they can't even breathe. The entire problem is that women should know when the tight is becoming a torture and let your body breathe. The Breast tissues tend to tear when they are not given space to breathe. Thus the problems of breast cancer etc. take place. It's not about the bras you wear, it's about the way you wear them. So please don't be blown away by this fallacy and wear your intimate apparel properly. Let your body breathe.