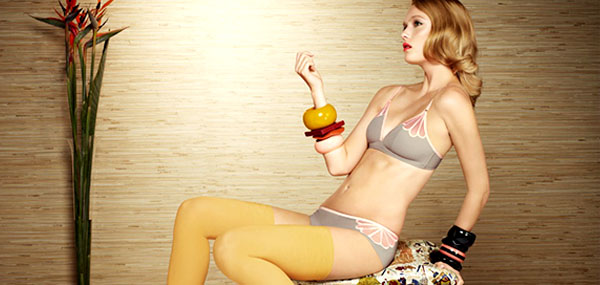 Neon colors, animal prints, wired, padded; there could be a lot of variety to choose from when it comes to lingerie. But there are only some exclusive trends in the lingerie division which are happening and that are in fashion. Unhooked gives you a good look in to what's in and what's not this year.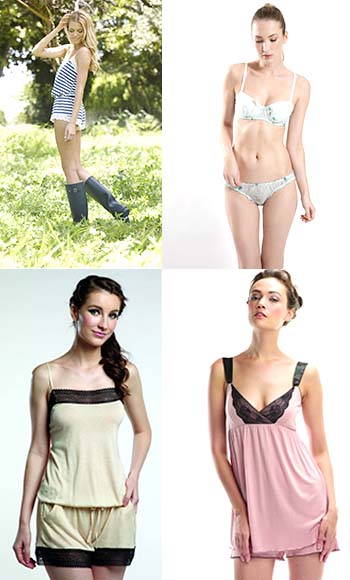 With winter almost dying and the sun slowly peaking out, the Spring-Summer collection is expected to be the epitome of freshness as it always is. One can expect light pastel colors combined with largely floral prints and lacey outer work. The heat will make full lace bras and cotton fabric bras the best thing to be worn during the season. Also, a key trend of the season will be swimwear as this is the best season to flaunt your swim suits and no one can resist a cool dip in the pool. Though a good part of today's women are moving to two piece swimwear, one can also expect sexy, well designed yet conservative single piece swim wear. A good idea would be to experiment with various types of swimwear without worrying about your shape or your size because it's the one time to enjoy the tide whilst soaking in the sun.
Fall 2013 will move on to darker colors and bolder prints. Main shades of the season will play around oranges, yellows and reds. The fashion forecast for the season predicts a downpour of chic gowns and flowing attires. This can be married off with under-wire bras of funky shades.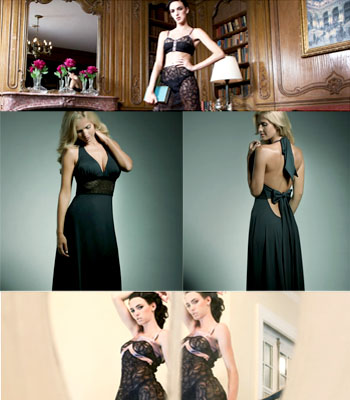 Winter 2013 will be a time for the blacks and maroons of the wardrobe. The nature of the season goes hand in hand with classy and deep shades coupled with simple prints or even just plain colors. This will be the chance to bring out those sexy corsets and stockings to pair with the fitting outfits of the season.
Though this year is predicted to be along the lines of traditional and classic trends, one can expect new innovations, variety and a lot of unique pieces of lingerie to pamper oneself with. The year has begun, so make sure to clear out a lot of shelf space, because there is a whole new range of trendy lingerie to buy!