Inspired by free spirited minds and pureness, Little Lacy India Pvt. Ltd. comes up with a brand new collection in both of its brands, Little Lacy and Extralife. With a combination of comfort and style, they have come up with an invogue collection of bra.
The new product is a non-wired padded bra available in 9 vibrant colors like candy pink, aqua, baby pink, charcoal, denim blue, light grey, red, and maroon. Made from Cotton and Spandex, this comfortable tee-shirt bra is a wardrobe essential product. Priced at Rs.595 in the market, the product does not target any specific age group, but strongly focuses on the fact that it is an universally essential product for girls of all age. Along with solid colors, the product is also available in fascinating prints and designs.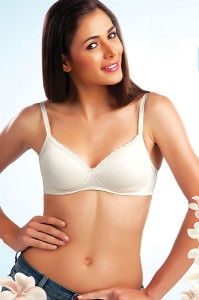 The other new collection is from Extralife, a counterpart of Little Lacy, which offers two new products. The EL212 Bra is a non-wired padded bra, basically made for comfort tee-shirts. It comes in three basic colors i.e. white, skin, and black; and is priced at Rs.595 in the market. This is designed for purely comfortable and casual outfits that can be worn anywhere and anytime.
The other product, Prime12, is a comfortable, casual cotton & Lycra bra. This feather light bra is available in amazing twelve colors like peach, pink, aqua, charcoal, blue, white, skin, black, candy, pink, grey, and cream. With regards to the varied choices in colors available, this product is sure to create a buzz in the market. The market price for this product is Rs.245.
With rich fabric, sharp laces, state of art workmanship and diminutive details, the new collection is set to grab attention of every girl who is searching for a trendy, fashionable and a confidence boosting bra for herself. Don't miss out on this ultra-chic collection specially designed for the 'Beautiful You'. Do share with us your views about this elegant and beautiful collection.