Let us face the stark truth that breast cancer is the most dreaded evil today that sucks the confidence out of women. The trauma post mastectomy is unimaginable as breast cancer affects women not only physically but the damage is far into the psyche of the survivor.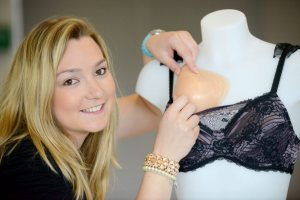 Most women opt out of a breast reconstruction surgery after mastectomy. It is where MASTECTOMY BRAS come to their rescue. Finding a suitable Mastectomy bra online or otherwise can be a task. Unhooked brings to you some easy and helpful Tips to find a bra Post Mastectomy Surgery.
Silicon Padded Bras
Mastectomy bras are specially designed bras that incorporate a prosthetic device, especially silicon or breast pads made to feel like mature breast tissue. For this purpose they are provided with a pocket. Mastectomy bras come for various stages in cancer treatment. There are special screening bras, supportive bras and bras that aid in the process of healing right after surgery.
There are many outstanding online suppliers of a range of such bras. Prosthetics also come incorporated in camisoles and swimwear and beachwear nowadays. Mastectomy bras have come a long way from being just a normal bra. They are now a part of trendy fashion wear too. They have been designed for restoring the confidence in women and have been successful in bestowing a brand new image to women. It preserves their identity. Juliet Apparels Ltd believes in giving free breast cancer bras to those who are affected.