It just needs one look at any woman for Farhad Pastakiya to know her size. Farhad is a 45-year old warm hearted bachelor working as a salesman in Tim Tim lingerie shop. Though he is surrounded all over by sexy panties and brassiere of women, unfortunately Farhad is still single and even a virgin!

Farhad is none other Bollywood's most talented actor Boman Irani. The 52-year-old senior actor is playing the protagonist Farhad's role in the forthcoming flick, 'Shirin Farhad Ki Toh Nikal Padi'. Nonetheless, Farhad falls in love with his customer, Shirin Fuguwala a 40-year-old unmarried woman, who is also a Parsi. Adding another feather to her hat, the B'town ace choreographer turned director Farah Khan would be marking her acting debut while essaying the role of Shirin.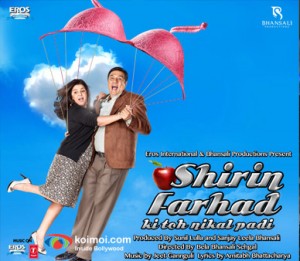 xoxo Lingerie Lovers. Have a great weekend ahead!