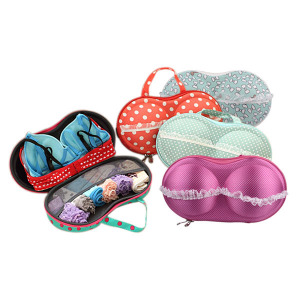 I have always had trouble sorting my lingerie and storing it. Moving from place to place, I would usually throw them in a corner in my almirah until my mom got me a small basket. That pretty piece of blue mesh still sits quietly in a corner behind my clothes where I "store" (more like dump) my lingerie.
And I have been chastised much, especially while travelling. I need to find something to store my lingerie in a decent way, to not mess up the delicate material and to not let my stocking get caught in a hook and be a victim of an unhooked accident (case to point, I have lost a stocking a month to this). I looked around the internet and asked around for some good methods of storage and this where I found the boudoir (French for a women's private room) bag.
When looking for a boudoir bag, always look for a soft material for your precious ware, there should not be many attachments to the bag like hooks and pins (they always damage the delicate material of your lingerie). Your lingerie should always be stored in a safe place, away from other clothes for the basic reason of hygiene and the fact that the cloth material is delicate and will be damaged when in contact with a harsher one.
Aptly named these are the perfect bags when you want to carry your delicates around and when you want to store them perfectly. Here is my list of some places where you can find some good boudoir bags: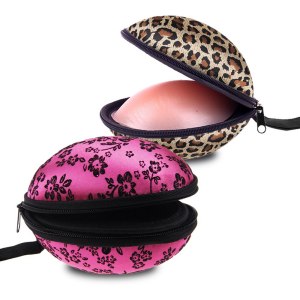 www.fabbag.com: So, there is this fab bag craze in India which is catching up real fats. They bring pretty cosmetics in a small purse sized bag and you can use this bag as your travel boudoir bag. With no fuss around the bag, there is a small zipper and a pouch and the design on the front is always striking.
www.bagboudoir.co.uk: A perfect website to fund all your bag needs, this website offers some good labels like Mulberry and Miu Miu. Pros: The quality of the bags is undisputable and the collection has a lot of variety. Cons: You have to pay in pounds and shipping is tough.
https://www.etsy.com: This website brings boudoir bags by Jolie Boutique UK where you have the option of choosing from tote like bags to drawstring bags. The designs and colours are very attractive. Pros: You don't have to look around very much. There is a separate category for boudoir bags. Cons: Convert from dollars to rupees and you will get a mini heart attack.