Popular online lingerie store, Mylace.in has re-branded its company name as "PrettySecrets.com". Both the new logo as well as the URL is now active and the brand is gearing up for a complete overhaul.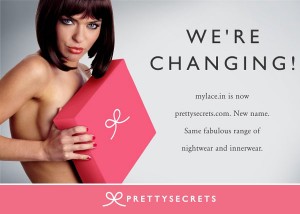 With a current product catalog of over 650 products in categories like bras, briefs, nightwear, swimwear, shapewear, stockings, dress-ups and more, the brand aims not only to keep up with their excellent customer service, but also to expand its product catalog.
The website is looking at adding over 200 new styles within a month. Over 200! They have keenly listened to their users and taken customer feedback into consideration so as to ensure a far more comfortable and comprehensive user experience.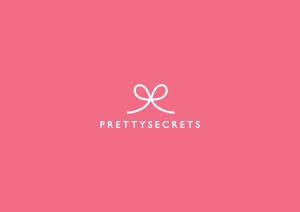 Mylace.in was launched in October and already has a strong fan following. They are definitely expecting bigger things to come. So stay glued to this space for more updates.
When you shopping next at PrettySecrets.com?