So the banker and I decided to take a vacation to Edinburgh.  In a cold country, all you want to do is layer up and bundle up with as many clothes as you can. Fair enough.
So, like a dedicated vacationer, I packed in jackets and jumpers and I was set to go. Now, this was in the summer, a time when English people take off their layers and, out come fancy colourful clothes in all styles.
Day 1: I pulled on a pair of black jeans, a red jumper and a brown jacket and started off to walk to Arthur's seat, a fairly decent climb. Within ten minutes, I was sweaty, hot and red all over. Trust the Scottish sun to do that to you. I looked around and to my surprise, there were people sporting a very cool collection of summer wear while I looked like someone stuck in Siberia.
Lesson learnt – Do remember to check the weather before packing!
One of the best things about vacationing is that you can put in a lot of thought to clothes without putting in a lot of effort. It doesn't matter what type of clothes you have on, except that they have to be super comfortable. You are not dressing for anyone or any special type and you are free from the Fashion Police.
I bought in a ton of lingerie in bright colours and paired them off with contrasting shorts. A handy jacket in case the weather starts PMSing on me. Needless to say, my banker was happily surprised with my new wardrobe.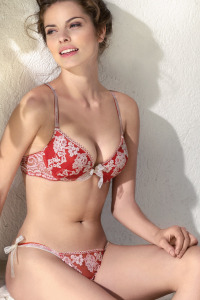 My neon green bra under a black tank top set off the tone for a wonderful surprise for the night and it really was wonderful.
Some of the lingerie that I experimented with, were brightly coloured neon ones to contrast my tops, push up bras for a generous cleavage at dinner time and lacy bold ones for sheer, almost translucent tops.
Vacation lingerie involves no rules. You can experiment with almost anything. A tip: Try on the kinds you would not usually wear back home. There are many rules and while vacationing you can throw them off.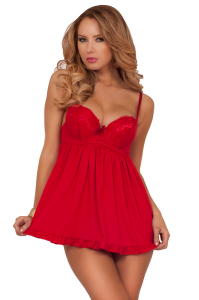 When with a special someone, you can take this as a time to surprise him with your efforts and looks and when all alone, go the long haul and indulge your inner fashionista without the fashion police.
So what kinds of lingerie do you like taking vacationing with you?