Why go for a surgery when your undergarments can make you look thin and help you fit into your most favourite dress in a matter of seconds! Shape wears are undergarments designed for both men and women, which help your shapeless body look like the most poised body and also adds to your self-confidence. However, it is not a new concept as it was introduced centuries ago in the form of corsets.
| | |
| --- | --- |
| Shape wears may be of many types, focusing on the various parts of the body. However, Shape wear Pants are amongst the most common ones as it helps in hiding the unwanted bulges of the stomach and butts, thereby trimming the waist for your perfect dress. | |
| | |
| --- | --- |
| | Shape wear Pants can be classified as high waist control pants, seamless low rise control pants, thongs and padded control pants. And one of the most popular Shape Wear Pants is the Waist shape wears, which are ideal when you want to put on your skirts, trousers or any other tight fitting dress. |
Shape wears not just helps people with extra weight, but it also helps the under-weighted people to look more attractive through its padded shapers category. The mix of nylon and lucre adds strength and durability to the product thereby making it easily maintainable. It is so soft and comfortable against the skin that it can be used in any weather condition. It fits the body so beautifully that it is absolutely invisible from outside.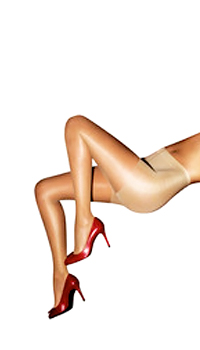 The use of these waist shapers varies from individual to individual. Some like to wear it occasionally, however, some wear it every day. Its strong fabric compresses the parts of the body for which you are using it and burns the extra fat that is deposited there, thereby helping people to gradually lose weight. Various brands like Debenhams, Spanx, John Lewis, Sloggi and many more offers their best waist shape wears to the intimate apparel industry. However, the cost of this product depends on the material used and the brand that manufactures it.
So put on your shape wears and look glamorous all the time.