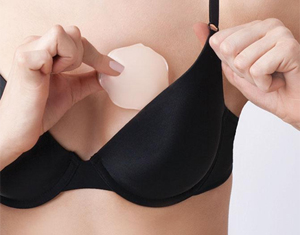 How many times do you have to forcefully wear a bra underneath a hot sheer top, just to avoid protruding nipples? Now you can go braless as and when you want just by making use of Nipple tapes or Pasties. Nipple covers are patches that are used to cover nipples and areolae which are affixed with adhesive.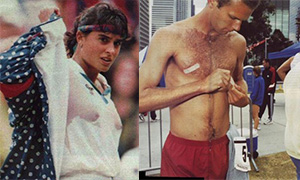 A lot of athletes and other sportspersons often face fissuring of their nipples. This is mainly because of the friction that is caused due to prolonged exercise timings. It results in soreness, dryness or bleeding of the nipples. This condition is also commonly seen in women whobreastfeed. Nipple tapes are the best solution to this kind of problem.
Nipple tapes can also be worn under the lingerie to avoid erect nipples or to enhance the look of the sexy lingerie that you are already wearing. These pasties are sometimes referred to as Breast petals. The use of pasties dates back to 1920s, where it was used in burlesque and striptease to avoid breaking the law by performing topless. Thus it is still referred to as erotic and it is seldom used in India.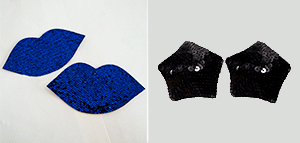 Nipple tapes are almost available at every lingerie store but very rarely do consumers demand for it, and this is mainly because of their shy attitude towards the purchase of lingerie. However, e-commerce lingerie websites like www.glamoursecrets.co.uk, www.alibaba.com, senselingerie.com and many more can be of great help if you are looking forward to purchasing nipple tapes.
In this cold and chilly winter season you might have problems of popping nipples, so don't refrain from going out and purchasing some good pasties that not just solve the tension but also make you look sexy.