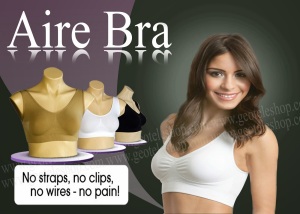 Once upon a time a girl and a guy were on a road trip, when they had to make an emergency stop. It was snowing and the petrol pump was just by the corner. They both rushed out and ran into the toilet only to find themselves locked out of the car on return. It was a gruesome twenty minutes of figuring out what to do, the snow had effectively cut off all contacts and the only option remained of walking, when they had a bright idea. She would remove the underwire of her bra to break open the lock of the car (a bad influence of too much detective TV), which she did, successfully and they sped along, happily ever after.
In hindsight, this seems like the only use of an underwire. Do you remember going to a party in your best dress ever and feeling uncomfortable throughout as the underwire jabbed and poked at your ribs or try a muslin top and see if the hooks of the bra attack it and force you into a karate session with the top.
Also I hate buying bras every month just because my old bras have hooks and wires that attack me, poke me and jab me.
I am all for the freedom movement, to roam free with no shackles, but when necessary, I put on my aire bra and I am good to go. This underwire free, hook free invention has to be the best thing invented after pizza. You just need to match your shirt size with the aire bra size and you have a good fit. The aire bra gives you a good lift and does not force your breasts and back into an uncomfortable compromise that starts to pain.
The bra is made with thick material that supports your bra from all sides and does not rely on any kind of external support. You are free from all hooks and chains. The straps are thick and you do not feel like you are wearing anything at all, all the while giving good support to your breasts. No poking, no prodding and you are free.
Give it a try!