A contest for all you chillers out there.  In the mood of revamping your loungewear wardrobe? Then participate and take home Ladycare's cotton underwear, Lango's ultra-comfy T-shirt and uber cool tracks!!! Just complete the slogan – 'When At Home I Look Best In________________' in less than 25 words and drop them below this post. Who knows, you could be the lucky winner bagging a revamped loungewear wardrobe! Yay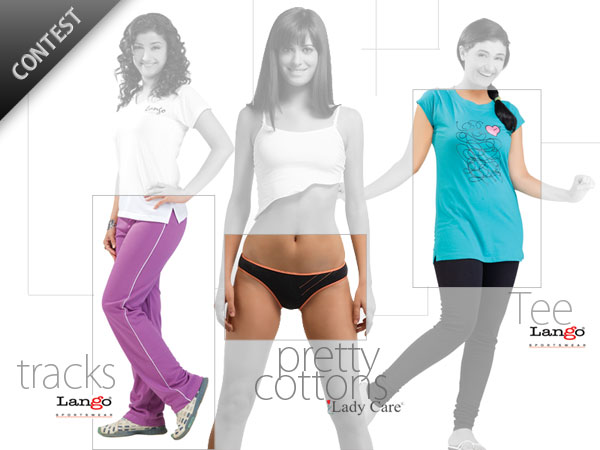 So folks, you know those days when you just don't feeling like stepping out of your abode and braving the hassles of rush hour? Typically, this feeling arises towards the end of a busy week or for some lucky ones a day in the middle of the week. Lounging indoors in comfy clothes is something you should indulge in every now and then. For this we put a list of to-haves when chilling at home.
Cotton Panties – You can never go wrong with pretty cotton panties.
Ultra comfy T-shirt – Wear it home, wear it out, wear it anywhere you want!
Uber cool tracks – Soft track-pants has become such a necessity!
So if you want to start collecting items for your neglected loungewear wardrobe then why not begin now!  To participate, you only have to complete the below mentioned slogan in less than 25 words –
When At Home I Look Best In________________
Remember to leave your answers below this post.. Contest ends on 16th Jan'12 at 6 pm .. Chillers the clock is ticking, spare a few minutes from your chilling sessions and participate