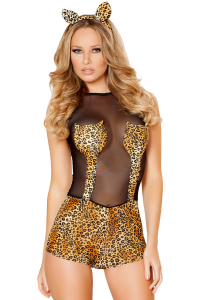 I have always had a fantasy, of being in 19th century England with a brooding man by my side. As I grew older, the fantasy became a regular night time visitor and bolder with age. I have been to unexplored dark corners of a Scottish castle in my fantasies and played around on the English countryside with my brooding man.
Everyone has a bedroom fantasy.
You could love being with a man in uniform in your bedroom or want an Adonis like cave-boy. There are women who drool over the white collar man, resplendent in his three piece suit and there are the ones who cannot get enough of jockeys, from the regular footballer to a classy cricket player.  You want to bring them to your bedroom and do the nasty and well, be a fantasy yourself.
FRIENDS had a famous episode where Ross declared his bedroom love for Princess Lea and Rachael promptly dresses the part. Fantasy and role play is not just about the characters but dressing up is a major part. Playing with his fantasies means you give him your all, ask him what he likes, which character or what type and find a costume delish enough to spice up your night.
Role-play and fantasy costume lingerie add a sexy tinge to your character. You can be Lara croft with a fully fitted body suit, cut at choice parts or you can be Queen Cleopatra all glorious in your Egyptian gold bikini.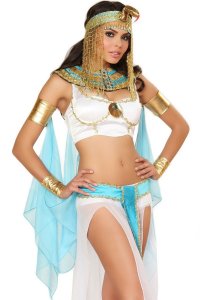 For role-play and fantasy the lingerie kitbag is full of incredible goods. For starts, you can always look into the historical costumes, from the fierce princess to the magnificent Victorian era girl complete with petticoats and chemises with a modern twist. You can look into the modern professional costumes with a sexy businesswoman or a naughty doctor lined up for you. There is the romantic costume lingerie which plays with girl next door fantasy or try the film inspired ones with your favourite actresses waiting at the corner. There is the geek science fiction one with Princess Lea and Lara Croft ruling the roost and the horror fantasy costumes with a sexy vampire.
This Valentine's day, plan a sexy themed night and go aboard into a world of fantasy.