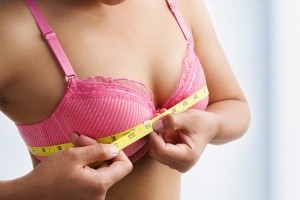 Girls you would be worried or embarrassed about choosing your first bra. If you've started feeling embarrassed about your budding breasts, then it's probably the right time to go out and buy that first bra. You can start wearing bras from as young as 9 or 10, whilst others don't start to really need one until they're 15 or 16. The most important thing is that you should feel comfortable – whatever age or size you are. There is no "right" time to buy your first bra – probably the best time is when you start to feel self-conscious without one.
How to measure your bra size
If you're buying your first bra it can be helpful to go to the lingerie area of a big department store so that you can be measured and fitted by a professional lingerie consultant who will help you understand about sizing. However, you can alternatively try measuring up yourself in the following way:
With a tape measure, measure around the rib cage just below the breasts.
The tape should be tight, but not too tight. Add 5 inches to that number to get the chest size.
Measure around the fullest part of the breast, typically at the nipple line.
How to easily put on a bra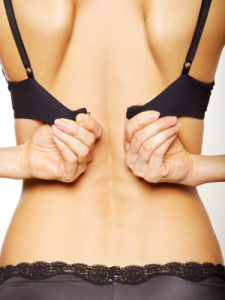 Place the straps over your shoulders
Lean forward and your breast should fall into the cups.
Stand up straight and hook the bra up.
What style of bra should you buy?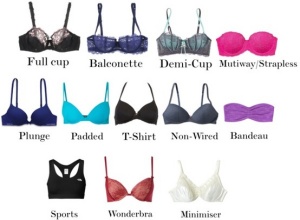 It's important to find what's right for you – every woman or girl is different and has her own thoughts on what style she loves.
Training Bra: If you're beginning to feel that you should be wearing a bra, but haven't quite sprouted yet, a training bra might be just the thing you need.
T Shirt Bra: Basically a t-shirt bra is contoured and seamless so that it won't show through your clothes
Sports: Suitable for daily use as a first bra, by smaller women, and for sports use
Padded Teen Bras: Padded Teen Bras Help a late bloomer fit in with the crowd. They ease the worry of nipples showing.
There's no doubt that a pretty, well-fitting bra can help you feel feminine and help you to enjoy the experience of growing up.