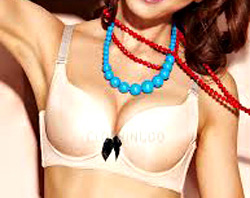 Wearing the right kind of bra is not just important because it supports your body, but because it can enhance your look in many different ways. Lift bras which are used for holding the breasts close together and at the same time giving it a slight push, is one of the latest thing that is trending the intimate apparel industry.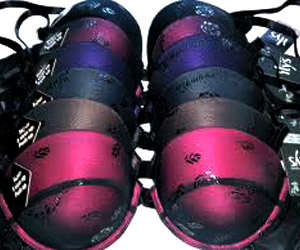 These enhancer bras can be with or without straps and back. The ones with straps and back has been there in the market for a while, and at many occasions has been preferred over the normal padded bras because of their gel-filled or silicone pads instead of the normal foam or rubber pads.
The Adhesive or strapless and backless lift bra is the new and more exciting thing in the market. These bras can just adhere to the breasts without any bands or straps and not only support but also make you look fashionable and sexy. They are actually pull-up bras instead of the push-up, as they keep the centre clasp and give maximum lift to the breasts and cleavage. So for all those women who want to spend money on a 'boob job', this could be a painless and economic bet for you.
You might think that these silicone push-up bras sound very uncomfortable but they actually make you feel very natural. They have a special reusable adhesive backing plus front closure clasps to give you freedom and comfort from the absence of bra straps, back clasps and side extensions. They create different degrees of cleavage by positioning the bra cups closer or farther away. So you can adjust it your own way.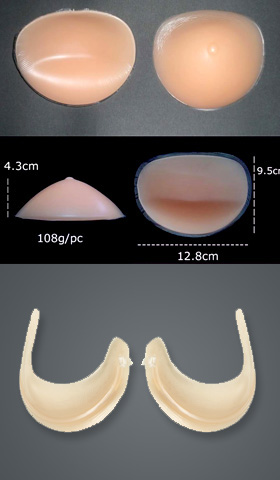 Just remember to take a few precautions like washing your breasts properly before putting on these silicone cookies and washing the bra with warm water and liquid soap after its use. This will ensure better and longer usage of these life bras.
In this same category there is another product called silicone lifts. The only difference between these and the above mentioned silicone bras is that, they provide an underwired boost even without a bra. So in case you are wondering how to put on that hot & sexy dress in your wardrobe which looked horrible every time you tried it with a bra, here is an amazing option for you.
These bras that can make you look sexy are available at all good lingerie stores and also at e-commerce websites like www.shoppinghomeindia.com, www.debenhams.com, www.victoriassecret.com .
Hurry and add this silicone bra to your sexy lingerie collection!