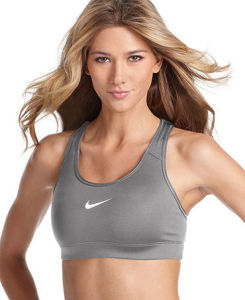 A healthy lifestyle is what you eat, pray and love. The sole purpose of a sport or exercise is to keep the body mechanism working. Therefore, an expression 'Use it or lose it', will keep you aware of the true effects; use the body or you will surely lose it.
Sports Wear- Why Need of the Hour? 
Physical activity makes breasts bounce up and down.
Continuous and repetitive movements can result in soreness, pain and sagging. Sports bras are made to reduce this movement.
Breasts have no muscles, therefore, from preventing the ligaments to break down; sports bras are available in every size and different colors.
Realizing the type of bra suitable for every sport can help you in feeling comfortable and relaxed.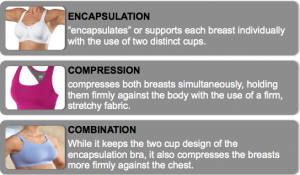 Compression Bra: It does the work of compressing the breasts against the chest, restricting any movement.
Encapsulation Bra: Its individual cups surrounds and supports each breast.
Combination Compression/ Encapsulation Bras: Offers the most support to the breasts helping easy breathing and comfort.
Know your Brand
Reebok, Nike, Adidas, etc offer the best quality sports bras as they use high- tech fabrics including moisture wicking.
This improves breathability and removes excess moisture from sweat which can cause chafing.
Cotton bras stay wet that causes skin irritation.
A quality check of a good sports bra is that it should last for six months to one year or approx. 72 washes.
In order to avoid any breast pain, sports bra is the way to remain robust, stylish and comfortable. A radiant start to a healthy life begins from the perfect choice of Sports Bra.