Corsets may be an international concept, but they add immense grace when worn with Indian wear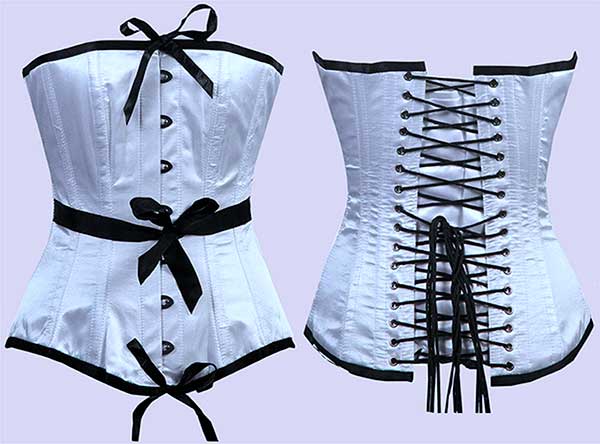 The Europeans must have never imagined how well their corsets would look with traditional Indian wear. The whole trend of using corsets as a part of the Indian dress was started by Bollywood, and it has gained immense popularity now.
Originally, corsets were introduced in France for various reasons including support, medical and fashion. In India, this fashion is introduced by the big screen. And here the primary use of corsets is done for fashion. It is only in the near past that people started using corsets as a medium for bust and torso support too.
Indians do not use the typical forms of corsets, but they manipulate it to fir their own needs. Many designers believe that the blouse used in Sarees is also a form of Corset. Corsets add immense grace to Indian wear.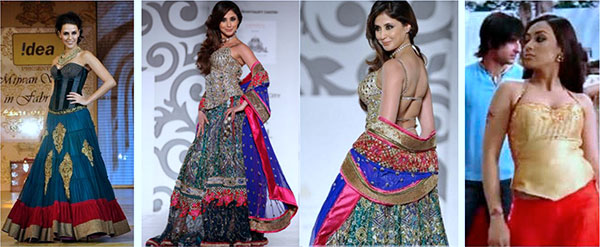 Corset and Lehengas:The tight fitting of the garment looks great when matched with the flowing bottoms like skirts, lehengas and many other Indian outfits. Although it's not seen often, but even a Sharara will look beautiful when worn with a corset top. For such dresses the Corsets are not very fitting at the waist, instead they are more fitting at the busts.
The movie Jab We Met introduced a whole new trend of loose pants like Patiala salwars called the Harems. These harems look best when combined with Corsets. Although these Harems give the feeling of a Salwar, a short and fitting top like a corset matches perfectly with the pants. These corsets ate usually fitting both at the bust and the waist
The typical Saree blouse ends above the belly and is tight at the bust. But many have started the trend of using corset like blouses for their sarees. These are either above the belly or of waist length and tight even on the waist. A lot of different fabrics and patterns are used to make these corsets look trendier.
Our Indian wear can be manipulated in tremendous ways to add more variety. In combination with Indian wear, corsets can be used in many more innovative ways too. Think about it, corsets with Patiala salwaars, corset Punjabi suits, etc etc. Have you got any innovative idea? Do share with us.