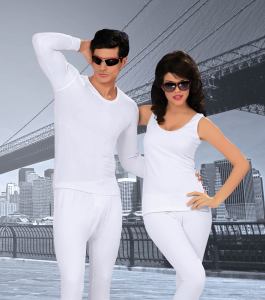 I love the winter chill, the scent of the cold air and the half frozen mud. The dew drops on the car make it even a better day, as I rub my gloved hands over the mirror to wipe them off.
And this winter fantasy of mine comes crashing down with just one traitorous sneeze or a shiver. I hate getting out of my dream when the biting cold actually does bite and to prevent all off this, I layer myself up in bundles and bundles of clothes. Start with a warm T-shirt, a thin sweater, a thicker sweater, pants, thigh warmers, woollen socks, boots, cap, muffler and a large over coat.
The end result? Almost zero mobility as I traverse my way to work.
So much for a winter fantasy.
If you, like me, hate looking like a suitcase vomited on you during winters, you will appreciate the options we have in warm undergarments now. Dubbed, Thermal innerwear, they are a rage in the Indian market. Made up of a warm material that sticks to your body so that no type of air passes through, you stay warm and cosy as you ditch your multiple sweaters for a sleek (not necessarily warm) sweater.
Lux wins the roost with the Lux Cozy collection that has designs for the whole family. With full and half sleeved versions and deep necked versions to accommodate for the many styles of outer garments. This is pretty affordable with the whole set comprising of pants and a top under Rs 1000. Lux also has the cots wool and inferno range with varying qualities.
Monte Carlo comes off as a higher range brand with an average cost of Rs 1500-2000 but then again, has a better quality, if not public appeal.
Rupa Thermocot is a low end brand with costs varying from Rs 399 for a single garment to Rs 800 for the complete set.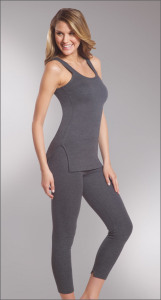 Falling in the middle is Neva, dixcy Scott, Dollar and Amul with a medium range collection that has a price range of Rs 500-1000. They are pretty bearable and wearable, though styles and designs might be few.