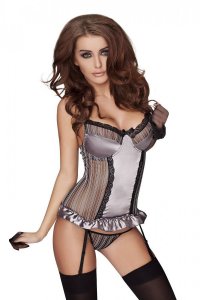 She always had a major problem with a tight fitting dress. She had great collection of spanx underwear and to avoid any misstep when it came to faulty lines under the dress, she would hide behind the spanx. As a result, she was always hot and bothered.
One day she was meeting her boyfriend's mother for dinner. The dinner was a quiet success. The mother not a big fan of her son's previous girlfriends was impressed by her. She was smart, a career woman and had no obvious problems. This was until the hot august night dawned on her spanx and decided to make her hot and bothered. She shifted silently around in her seat, looking for an opportunity to run away to the bathroom to set herself right. After three trips in less than half an hour, the mother was frowning and questioning herself. As for her, she was under attack. The heat bothered her and she was itching. Stealthily, she slipped a small desert spoon under her dress to relieve herself. It was heaven and she couldn't stop. Not even when the mother noticed her. She didn't care. Getting rid of the itch was way important than any silly boyfriend or his mother.
She is still single.
Moral of the story?
Find an alternate underwear for your troubles.
Spanx are not the go to underwear for everything and they get hot!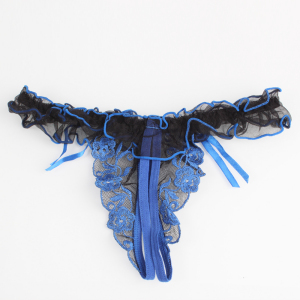 What she did wrong, you can do right. Go for thongs or a G string and forget unwanted lines and creases in a tight fitting dress. G strings are basically another category of thongs.
Thongs cover the genital and then reduce to a line near the buttocks. While with a G string, the cloth near the hips is a thin string to hold the panty together.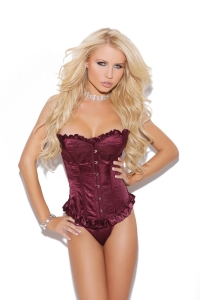 While looking to buy thongs or G strings, always look for a piece that will feet the genital area properly as the string and the elastic near the hips is always loose. Thongs are great for dresses that fit snugly around the hips while, wearing a G string requires practise as the strings tend to make you feel that your underwear is falling off!
Personally I love a G string when I wear a pair of super skinny jeans. I am not afraid of the panties bunching around the hips.
While you look to buy any of these, they usually come in similar price ranges from Rs 500 to Rs 1000 but in India, thongs are more popular than G strings mostly because of the assumption that G strings are for strippers.
I don't really care. They are comfortable and that is what matters.