We're known as the land of 'Kamasutra'; which discreetly implies that our society should be open to these discussions in an uninhibited fashion, but the reality is a stark opposite. Why, in these modern times, should 'bra' be a word to be spoken with utmost caution? Lingerie, is a mundane & elemental part of our lives and doesn't deserve to be considered a taboo.
One of the prima facie reasons behind the wide spread unawareness about the huge array of options available in the market, capable of suiting vastly different needs, is the sheer fact that we, as a society are still very reluctant to freely address the issue. The 'coming off ages'  period is still at a tad distance away and only awareness coupled with societal acceptance shall prove to be a boost.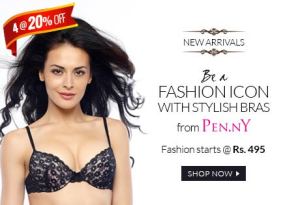 E-Commerce Evolution 
As with all things, the internet has played a crucial role here as well and revolutionized the way we acquire knowledge and make our buying decisions. There's an array of detailed blogs & articles available, which go a long way in spreading the much needed knowledge and the number of writers briefing on this has shot up considerably; ultimately benefiting the modern woman!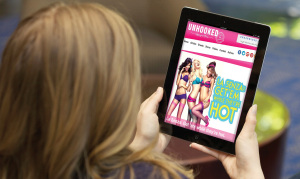 'Unhooked' has emerged as an educative base to enrich its readers with a crisp and unrestricted understanding of lingerie and related aspects. Our special feature 'ask me' is an expert advice column which provides you with an opportunity to address and get your queries resolved by our in-house experts, while exploring your own selves better. At Unhooked, we envision to ace this genre of expertise while also pioneering the changing societal trends and serving as a ready reckoner for every aspect which is even remotely connected with lingerie.