Dear Readers,
You know we have a penchant for showering you with goodies every week. This time, we bring you a cool contest where you can win a glamourous and sexy Affinitas' bra, a sister brand of Parfait and a hot favourite amongst celebrities like Sofia Vergara, Gabrielle Union, Ashley Tisdale and Alicia Silverstone. All you have to do is, tell us why we should gift you the Affinitas goodies, in two lines. The three sexiest and whackiest answers will be our lucky winners.*
Now, here is the sexiest part about the campaign. The lucky winners have to do a video review of the goodies they receive. Ahem! The winners don't have to wear the bra on camera but just tell us, how it feels like to be in an Affinitas' creation. Entries open till November 1st, 2012.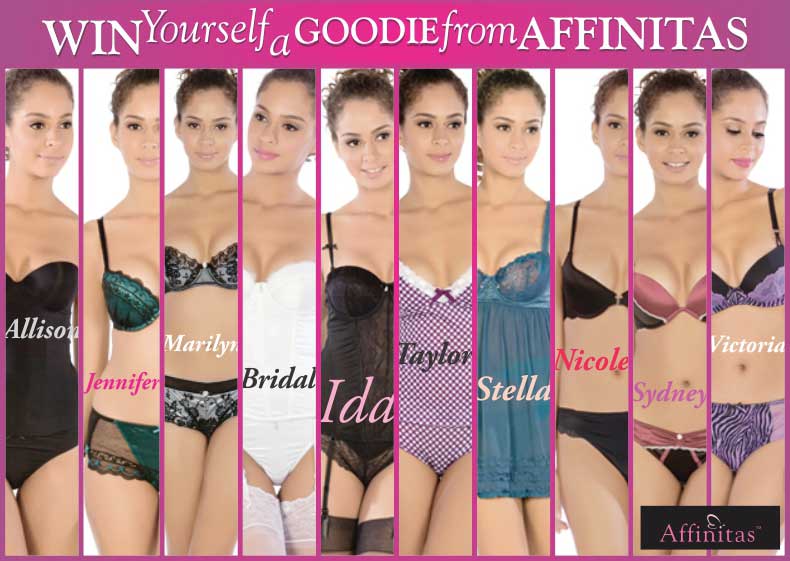 So what are you waiting for? Get your creative juices flowing and start commenting.
Visit Affinitas hot collection at:
Web: www.affinitasintimates.com
Twitter: @AffinitasIntima (http://twitter.com/AffinitasIntima)
Facebook: www.facebook.com/pages/Affinitas
Pinterest: pinterest.com/affinitas
YouTube: www.youtube.com/affinitasintimates
*The winners will be chosen on the sole discretion of the Unhooked team. No conditions apply! Contest valid for residents of India.