Look out for those goggling eyes that are all set to closely scan you from top to toe on a Dandiya Night. Hey Girls! Face it straight- secretly or not, you have planned to set the hearts of those young men racing this Navratri season. Most ladies have their chaniya-cholis ready with matching and glamorous accessories. Talk about chaniya-cholis and not think about those timeless backless   blouses? It sounds almost 'blasphemous' these days!
If you are still iffy about sporting a bold backless mien, think again. The 'Backless' never goes out of fashion. It renders you a rather sensuous appearance contrary to the thoughts of Indian traditionalists who have never taken to backless blouses very well.
Whatever your choices for a blouse/choli design might be, just be sure thatyou adorn yourself with the most fitting and appropriate bra. Mostly, backless cholis are sewn with pads and reinforcements to give the same effect as a bra. Or even better, bra-style cholis are in- so grab one!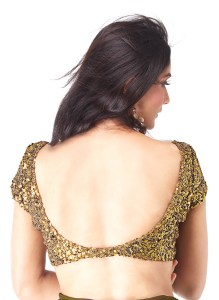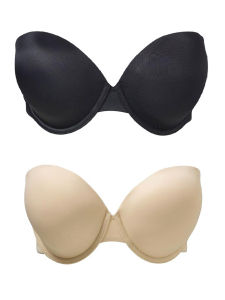 A strapless and seamless bra becomes indispensable for festive seasons. Many girls sew their bras to their cholis in a DIY way and have successfully done away with the hassles of a peeping back strap. You can choose a good shape-wear also to look slender and toned.
This year, doubtless, the Ramleela avatar of Deepika Padukone is the most sought after inspiration that will be a hit these nine auspicious nights of divine celebrations. Bollywood has always glamorized the backless fashion adding an oomph factor to fashion.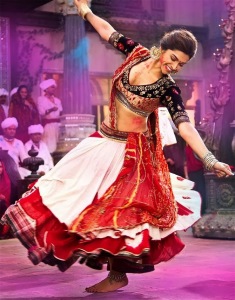 When you dance heartily to the tunes of Falguni Pathak, Preeti & Pinki or Devendra Joshi be sure that you disport yourself in the most graceful way by having your attire at your utmost command. Whether it be dressing to your best or thrill of meeting and merry-making with your friends, there are so many reasons to get excited and enthused this Navratri.
This year the theme is essentially "GO DESI"