Félicitations !!!
A heart warming response from your end gives us the access to cloud 9
which not only has been our motivating factor but our platform to work even more harder….
Thank you for your lovely support,  Just  in return to pay  back, the no of winners have been increased from 3 to 5!!
Congratulations winners!!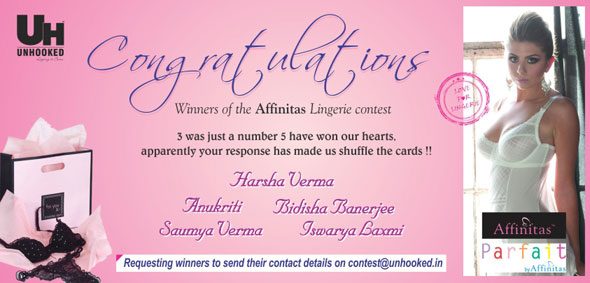 We will be Back with more for the Beautiful ladies…..
Winners are requested to  get in touch with us.